Early life > Abortion
Author / Source : European Institute of Bioethics Published on : Thematic : Early life / Abortion News Temps de lecture : 5 min.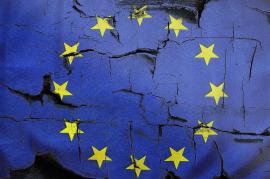 In plenary session in Brussels on Thursday June 24, the European Parliament adopted (378 votes in favor; 255 against; 42 abstentions) the resolution and report "On the situation of sexual and reproductive health and rights in the EU, in the frame of women's health". 
Proposed by Croatian MEP Predrag Fred Matić, this controversial resolution considers in particular the issue of abortion in unqualified terms, demanding "safe and legal access to abortion based on women's health and rights", while overlooking the other dimensions of pregnancy and motherhood, both from the point of view of the development of the unborn child and the support for the parenthood. 
More broadly, with the expression "reproductive and sexual rights", the resolution calls on the European Union (EU) Member States to guarantee access to: "comprehensive sexual education; modern contraceptive methods; care during childbirth and the pre- and post-natal periods; obstetric care; new-born care; services providing safe...