"Bioethics & Conscience" - International Conference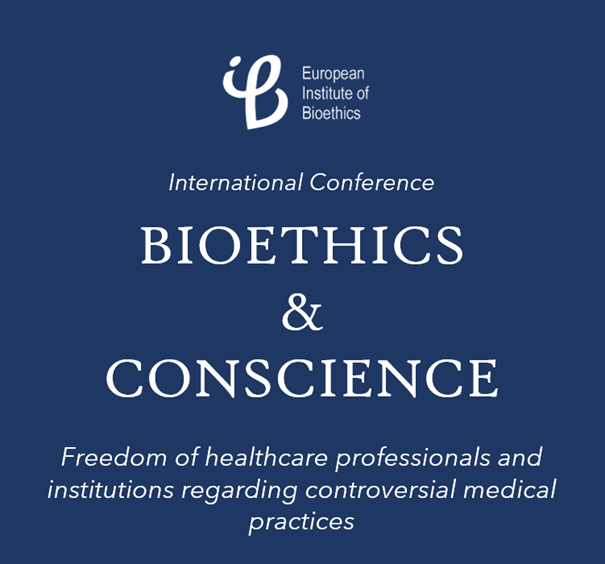 Monday, October 4, 2021
UCLouvain - Faculty of Medicine - Brussels Campus
Scientific committee :
Prof. Benoît Beuselinck - KU Leuven - UZ Leuven
Prof. Louis-Léon Christians - UC Louvain
Prof. Willem Lemmens - University of Antwerp
60 € - The conference registration fee includes full access to the conference, lunch break and coffee breaks. Free registration for students.
---
Learn more
Close
Due to increasing social issues arising from technological advancement, each year we are faced with new ethical questions.
In response, the European Institute of Bioethics has decided to provide well documented information in order to raise awareness in these ethical areas.
The following are some of our current challenges, our means of action and what we need in order to succeed.