Biomedical research
At a time of accelerated development of vaccines against Covid-19, being well-informed is important, especially regarding the ethics of how these vaccines are developed and then produced and tested. The potential use of aborted fetuses' cell lines at any stage of the process is key for the ethical discernment. The Charlotte Lozier Institute in the United States has published, on the basis of a rigorous analysis of the scientific literature and the results of clinical trials, a detailed report of pharmaceutical companies that do or do not use such ethically controversial cell lines. The aim is to help the reader make informed choices regarding vaccines against the Coronavirus. 
Let us first recall what a fetal cell line consists in. It is obtained by taking a cell from a fetus (in this case, aborted) and multiplying it into several identical cells. These cells can be grown and multiplied for several decades, creating "cell lines", which are often used in scientific experiments. Some ...
---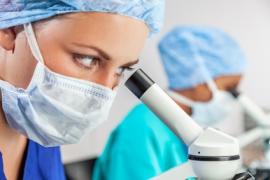 During the last four decades, a period of 14 days was officially accepted as the ethical and legal limit on human embryo research. In other words, scientists were not allowed to pursue research on embryos beyond the fourteenth day after their fertilisation or after their unfreezing if they were previously frozen. This limit was recommended for the first time by the 1984 Report of the UK governmental Committee of Inquiry into Human Fertilisation and Embryology, also named after the Committee chair as the Warnock Report.
The International Society for Stem Cell Research (ISSCR) dropped this limit in their revised Guidelines for Stem Cell Research and Clinical Translation published last May. This American non-profit organization was founded in 2002 with the mission of promoting and guiding the stem cell science and is now a worldwide valued and influential organism.
In the present Guidelines, the organization provides recommendations for a significant number of issues. Regarding the...
---