Medicine Without Limits: Limiting Medicine Ethically
Medicine Without Limits: Limiting Medicine Ethically
Thematic : Rights and freedoms / Clauses of conscience
Published on : 06/01/2000
Author / Source : Margaret A. Somerville
Professor in the Faculty of Medicine
Founding Director of the Faculty of Law's Centre for Medicine,
Ethics and Law at McGill University
Which principles, concepts, approaches and ideas might help us to act ethically when we face tough decisions as institutions or governments as to what health care will and will not be provided? In exploring the ethics of limiting health care, as in many areas of ethics, we often focus on dramatic individual cases.
Canada is typical in this regard. Front-page stories involving the lack of access to health care are reported in the Canadian press every day. In one story, a forty-five-year-old man with end-stage cystic fibrosis was called into hospital for a lung transplant, but no intensive care unit (ICU) bed could be found for him. The surgeon could not proceed because the patient could not be cared for post-operatively. The lungs available for transplantation to this desperately ill man were wasted. He could well die before other matching organs become available. The reason the ICU bed was not available was that a large number of hospital beds had been closed. In some cases, beds have been closed because of a shortage of nurses.
"Medicine without Limits: Limiting Medicine Ethically" in Gesundheitssysteme am Scheideweg: Zwischen Wettbewerb und Solidarität, Klaus-Dirk Henke and Christian Dräger (eds.), Nomos Verlagsgesellschaft Baden-Baden 2001, Edition Dräger-Stiftung Zukunft Band 17, pp 78-96
health care
health policy
ethics committee
---
Similar articles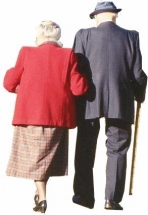 - Euthanasia and assisted suicide
"'Should the Grandparents Die?':  Allocation of Medical Resources with an Aging Population"
14:3-4 Law, Medicine & Health Care 158-163.  Reprinted in Martin Lyon Levine ed., The Elderly: Legal and Ethical Issues in Healthcare Policy, (October 2007), The International Library of Medicine, Ethics and Law, Ashgate Publishing Ltd., 1986