Bioéthique en Belgique - État des lieux et perspectives pour 2023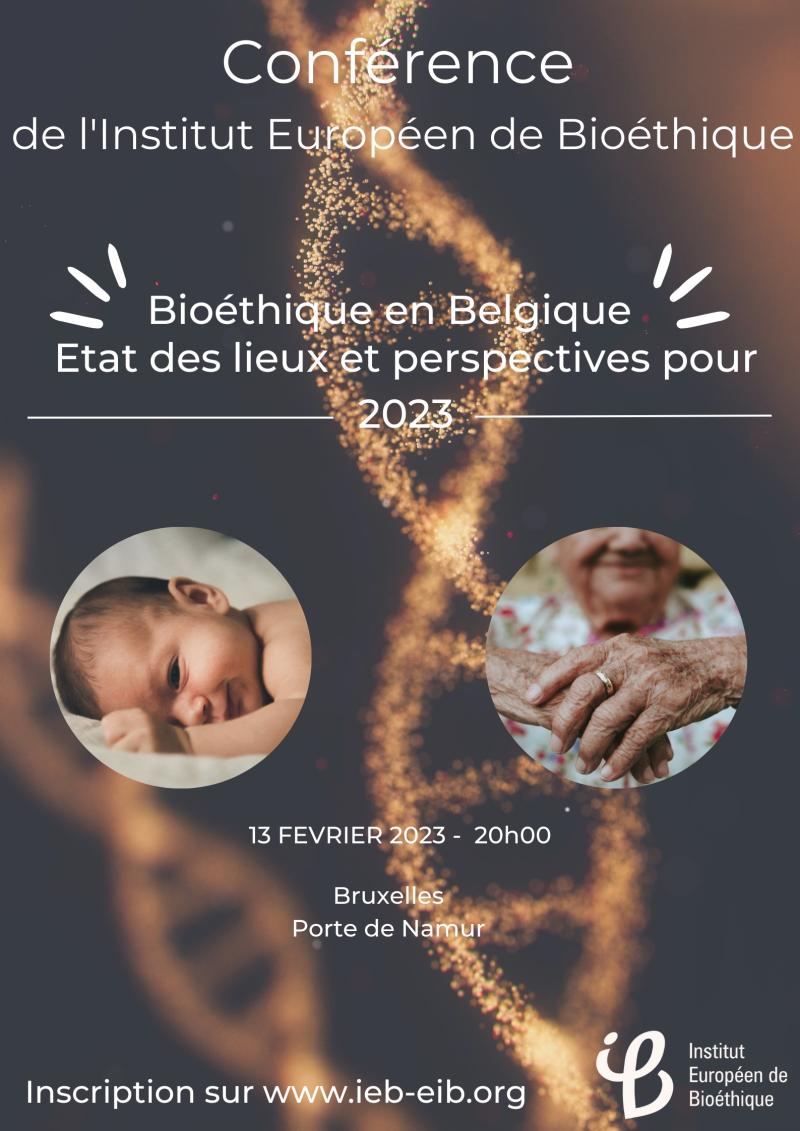 Monday, February 13, 2023 - 20h
Hôtel Chambord – Rue de Namur 82, 1000 Bruxelles
Speakers :
Dr Léopold Vanbellingen, chargé de recherche (IEB)
Odile Maisonneuve, assistante de recherche (IEB)
Constance du Bus, juriste et chargée d'étude (IEB)
FREE – Registration required before February 8.
Description and program
In french only
L'Institut Européen de Bioéthique (IEB) vous propose une soirée inédite sur l'actualité belge en matière de bioéthique.
Pour faire l'état des lieux sur les grands sujets de bioéthique, les propositions de loi en cours et les enjeux bioéthiques en 2023. Venez découvrir les nouveautés pour se former et les ressources de l'IEB pour vous informer. Et bien sûr, des initiatives inspirantes et de bonnes nouvelles !
Ouvert à tous, sur inscription.
Registration form
Your personal information (surname, first name, e-mail address, phone) will only be used to process your registration.
Required fields